Experience Ryan & Jacy Photography's Studio
Welcome to Ryan & Jacy Photography! Our husband and wife photography studio is known for its timeless, candidly genuine, cheerily bright photographic beauty. Attention to detail and individual concern for each couple throughout the whole process, makes us unparalleled for couples looking to invest in an extraordinary engagement and wedding day experience.
Below you'll find information about the Wedding Experience you can expect with Ryan and Jacy, or with our associates, Luke and Trisha. Ryan and Jacy Photography is excitedly growing!!
---


Engagement Session with Ryan & Jacy
Beginning with the complimentary engagement session, which should be as stress free and enjoyable as possible, we won't rush you around, trying to squeeze everything into a truncated timeframe. Instead, we custom tailor your session around you, to capture a refreshing visual experience of the foundation of your lives together.
During this fun, relaxed time, which often involves some sort of simple quick refreshment or meal, we get to know each of you and discover how best to let your inherent chemistry together shine through the images we create. The benefit of a husband/wife team is, we can pose ourselves and ask you to mirror us. This breaks the awkward stiffness of following foreign directions and benefits a budding friendship of trust through seeing yourself in stunning photographs that speak of who you are as a couple, showcasing your unique personalities.
Where do we go? The possibilities are almost limitless. Our engagement sessions have taken place all over the Northwest: from the Olympic National Forest, to Lake Chelan, from Bellingham to Portland, from the snow in Leavenworth, Crystal Mountain or Mt. Rainer to Oregon's Cannon Beach. One of our favorite engagement sessions was even in Disneyland! Our ultimate goal for the engagement session is to not only visit a special place, but to have you be candidly relaxed in front of our cameras with your bridal party and family on your wedding day.
---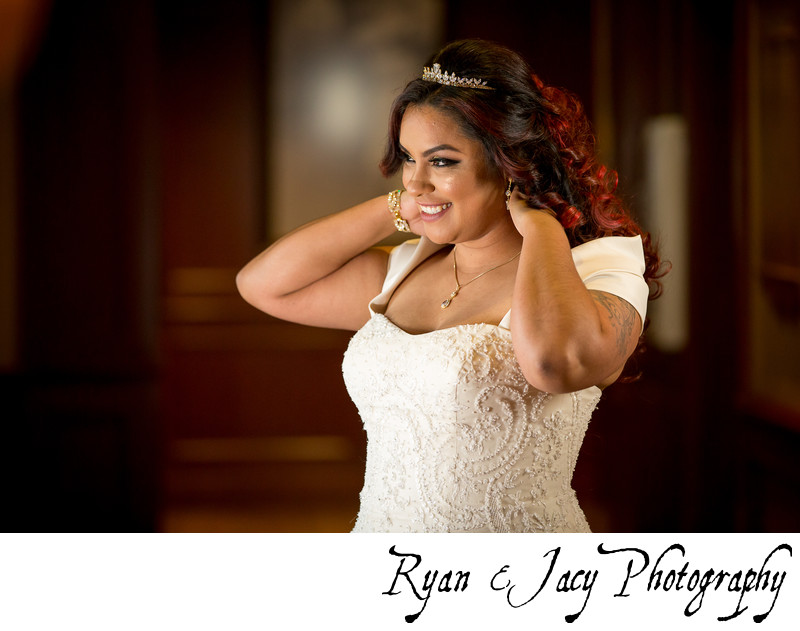 Wedding Experience with Ryan & Jacy
From the hustle and bustle of getting ready, to your ceremony and energetic reception, our goal is to give our couples the most beautiful and artistic photographs of their wedding day while keeping their experience with friends and family, relaxed, lighthearted, and as on schedule as possible.
---


What might a Wedding Day Timeline with Ryan & Jacy Photography look like?
Great question. A brief answer would begin with a smile, "you can never start hair and makeup too early on your wedding day!" Obviously each couple and wedding has its own unique characteristics and traditions pivoting on the traditional "see each other walking down the aisle" or the modern "first look before the ceremony". From there, we work backward to determine the starting time to begin photographing your day. Typically, while the girls are finishing up hair and makeup, Jacy and I would spend an hour or so with the guys capturing the groom getting ready, portraits of the groom, individual and group groomsmen photos, and if possible, the groom's immediate family portraits. Then the guys receive a much requested break from the camera. :)
As hair and makeup are finishing, we switch our attention to the girls and spend an hour or two with them. Detailing the bride's accessories, and interactions between the bride and those closest to her, with two photographers, we tastefully focus on every moment from multiple perspectives. If time allows, we try to capture portraits of the bride, individual and group bridesmaid's photos and, if possible, the bride's immediate family portraits.
All that is left are bride and groom portraits, whole bridal party portraits, and the selected family portraits with the bride and groom together. Then your at the momentous ceremony, and time to party with all your guests at the reception!
---


Would you like to work with Ryan & Jacy Photography?
Hello and Congratulations on your upcoming wedding! Marrying your best friend is the most wonderful thing in the whole world! And working full time with my best friend, my wife, is unsurpassed to any job in corporate America. Meeting and chatting with newly engaged couples, answering questions, going on adventurous engagement sessions and finally, joyfully witnessing you say your vows on your wedding day...is exhilaratingly cherished by Jacy and I. We absolutely love our job and our couples!! Actually, throughout our time together on your engagement session and wedding day, often times Jacy and I will get so excited about the stunning images we create, we will not hesitate to indulge you with the images on back of our cameras! Breathtakingly stunning portraits, simplistically beautiful details, candidly silly friends, priceless intimate moments with family. A wedding is a major life event and one of the few friend and family reunions that happen anymore these days. Please inquire of a professional photographer who can capture these priceless images, no matter what venue or time of year you choose. Obviously we hope you choose us!! :)
If this Wedding Experience sounds like what you're searching for, please tell us a little about yourself through our contact form. Our stress free initial consultation is enjoyed over the phone, on the couch at our studio or in a coffee shop, just getting to know each other and answer questions. This time helps Jacy and I relate personally to you and make a connection that will demonstrate itself in naturally comfortable, candidly beautiful photographs on your engagement session and wedding day.
---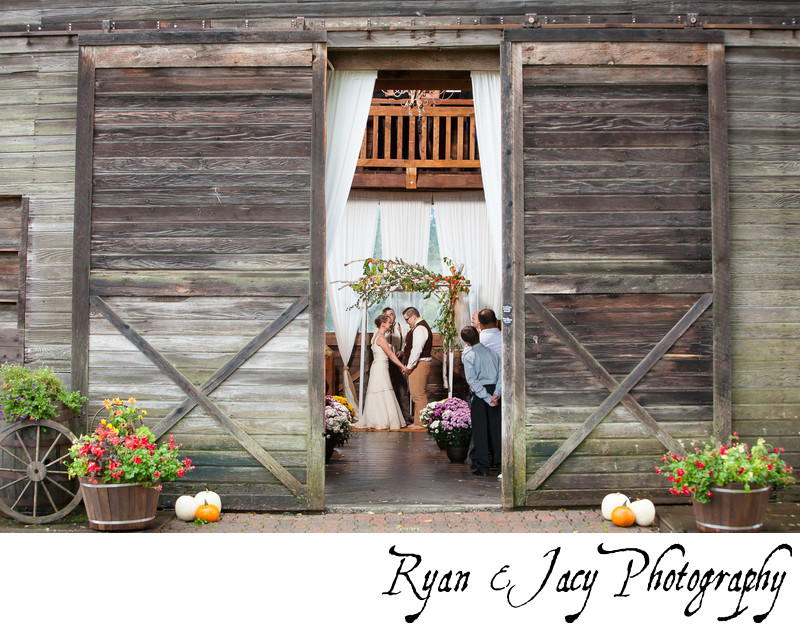 Wedding Collections with Ryan & Jacy
We have taken great care in putting together three Wedding packages that include the most popular products and services a couple would desire.
Our Wedding Collections include many of these options:
• Wedding day coverage with Ryan & Jacy
• Engagement Session
• Hand Crafted Engagement Guest Book
• Hand Crafted Storybook Wedding Album
• Duplicate Parent Albums
• Photo Booth Rental (with Classic Props...including Disney Props & Unlimited Prints)
Wedding Collections range from $3,500 to $5,500
*Please inquire for more details, also check our our FAQ's
---
Please contact us for more detailed information & availability